ALPHA Trainer IS FOR YOU BECAUSE YOU ARE LOOKING FOR …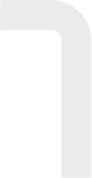 A lightweight and simple solution for competitive training. The perfect compromise between good performance and low price.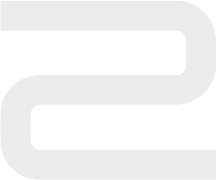 The ideal basic personal aircraft for daily flight pleasures, using only 10 litres of unleaded fuel per hour.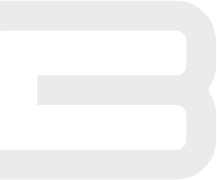 Strong undercarriage and proven track record with thousands of hours flown in training operations.
ALPHA TRAINER: A simple, yet complete flying solution!
Alpha Trainer represents a special concept of economic training for pilots. Built on the solid pedigree of our extensive Sinus and Virus models product line-up, the Alpha Trainer combines quality with an affordable price. It offers convenient flying with no performance set-backs;it is an efficient two-seat composite aircraft, which combines Pipistrel's competitive advantages, high-tech manufacturing and ease of use. Powered by the Rotax 912 80 HP engine it burns less than 9.5 litres (2.5 US gal) of ordinary mogas fuel per hour in the training role perfoming circuits. It is suitable for beginners as well as for seniors, having an easy cockpit access. The cockpit is spacious, quiet and offers perfect communication between instructor and student. To tolerate student pilots we have built in a strong and durable undercarriage, capable of accepting hard landings with good absorption.
The Alpha Trainer is the perfect robust aircraft, easy to fly, repair and maintain without breaking the bank. At the moment more than 500 Alpha Trainers are used all over the World, resisting also in the harshest conditions and used by civil and military Flight Academies, often flying 5-8 hours every day. By selecting some optional equipment with exciting features the Alpha Trainer can offer significant upgrades to your flying activity.
The complete Alpha Trainer solution with its low operation cost, highly efficient performance and great value for money relation brings a top competitive product when considering new training aircraft offers.
It is important to highlight Alpha Trainer key outstanding characteristics:
It is approved for stalls demonstration and has benign stall characteristics for the training market with no flying surprises
It is capable of doing circuits all day long, in all conditions including excessive heat well above 100°F (37°C)
It has good ventilation and heating when required
It has approved strobes and lighting
It has guaranteed access to reliable spare parts supply to keep the aircraft on the flight line
It has reasonable range for cross-country flight training
It is easy to refuel and service daily
It has a ballistic parachute rescue system as standard equipment
It has a durable finish for outdoor storage
It has good brakes for the odd 'urgent occasion'
It has dual flight controls, easy and quickly adjustable for different sized people
It has a classic-looking instrument panel
It has an expected long operating life
It has tricycle landing gear configuration with a steerable nose wheel