VELIS ELECTRO IS FOR YOU BECAUSE YOU ARE LOOKING FOR …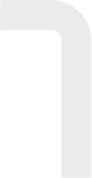 First ever Type Certified electric powered aeroplane, fully approved for pilot training in Day VFR operations
Game changing ease of operation and intuitive powertrain management
First to support SAE AE-7D charging plug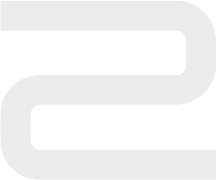 Quiet on the inside, quiet on the outside
Optimized for pilot training as an element of the Velis Training System, complementing the SW 121, but can be enjoyed separately as well.
Can operate in cold, hot and rain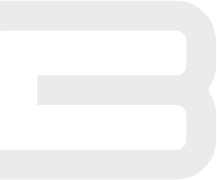 Demonstrated levels of safety equivalent or higher than with conventionally powered airplanes, with type certified engine, fault-tolerant and crashworthy battery system
Built on top of 12 years of experience with electric flight using proven in-house technologies
Becoming a trendsetter and being different from the others by flying electric!
VELIS ELECTRO: ARRIVING FROM THE FUTURE, EASA TYPE-CERTIFIED NOW
The greenest way of learning to fly!
Velis Electro is world's first electric powered airplane to receive a Type Certificate (EASA.A.573 TCDS). The two-seater, intended primarily for pilot training, is a game-changing aircraft in terms of technological innovations and cost-efficiency. Velis Electro can be operated commercially and is fully approved for pilot training as well as other operations. With its quietness, Velis Electro can bring flight training much closer to urban areas without adversely affecting communities' quality of life.
Quiet and clean
Featuring noise levels of only 60 dBa, Velis Electro is considerably quieter than other aeroplanes and produces no combustion gases at all. Its revolutionary powertrain is entirely liquid-cooled, including the batteries, and demonstrated the ability to withstand faults, battery thermal runaway events, and crash loads as part of the certification process. Velis Electro can operate in cold, hot and rain.
Conceived to be a fundamental member of the Velis Training System, the Velis Electro was designed to be simple to operate and maintain, without compromising safety. Employing the Pipistrel's type certified electric engine, the Velis Electro delivers power instantly and without hesitation – using a simplified user interface in a cockpit that maintains the same look-and-feel of its conventionally powered siblings. The reduced number of moving parts dramatically decreases maintenance costs and the risk of malfunctions is further minimized thanks to its built-in continuous health-monitoring system. This enhanced reliability allows the Velis Electro to have more than double the lifespan of powertrain elements in comparison to the previous generation of electric airplanes.
Safety
As part of the Type Certification, Pipistrel demonstrated that Velis Electro achieves the highest levels of safety, even surpassing those required for conventionally powered aircraft.
Velis Electro is a full-electric derivative of the proven Virus SW 121, which is already type certified by the European Union Aviation Safety Agency (TC No EASA.A.573). It is equipped with a Pipistrel type certified electric engine E-811-268MVLC (TC No. EASA.E.234), developed with partners EMRAX and EMSISO, and Pipistrel's three-bladed composite fixed pitch propeller P-812-164-F3A.
The 57.6kW liquid cooled electric engine provides power to the aircraft.
The power is delivered by 345 VDC electric system built around a liquid-cooled in-house developed high performance battery system, which includes two Pipistrel PB345V124E-L batteries connected in parallel, installed in a redundant 2-unit arrangement, total nominal capacity 24.8 kWh. Crashworthy, thermal runaway inhibiting, HIRF/EMI tolerant.
One battery pack is located in the nose of the airplane and the second behind the cabin. This ensures redundancy of the power source: in case of battery failure, the malfunctioning battery would get automatically disconnected from the system. A single battery is capable of standalone operation and has enough power capability to support climbing and continuation of flight.
The liquid-cooling system consists of a radiator and two electrically driven pumps installed in series, located behind the rear battery pack. An air inlet for the radiator is located on left side of the fuselage, and the warm air leaves the fuselage at the bottom. Two high power axial fans are installed behind the radiator in order to allow battery cooling during charging. The fans are automatically controlled and monitored by the BMS for seamless operation.
Batteries can be charged via an onboard charging port using a Pipistrel electric charger. The whole operation is overseen by the Main computer, which displays the status of all systems on the Pipistrel EPSI 570C.
The 5.7 inch LCD EPSI 570C cockpit display is main source of information to the pilot about the operational state of the electric propulsion system in the aircraft, using intuitive graphics to display all relevant parameters. EPSI 570C is also used as the gateway for system software updates.
Unlike a start-up procedure of a conventionally powered airplane, the Velis Electro is powered-up by four switches and requires no warm-up time before take-off. This paradigm shift coupled with unprecedented quietness both inside the cockpit as well as from the outside, the Velis Electro truly is a game-changing aircraft to revolutionise your organisation and empower a new generation of aviators.