PANTHERA IS FOR YOU BECAUSE YOU ARE LOOKING FOR …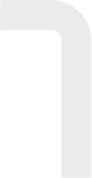 PERFECTLY DESIGNED FOUR – SEATER
The most sleek and efficient, perfectly designed four-seater with retractable landing gear for your comfortable and affordable travels.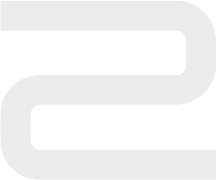 ADVANCED SAFETY EQUIPMENT
Advanced safety equipment, including avionics with active envelope protection, stall prevention and a full-airframe parachute rescue system.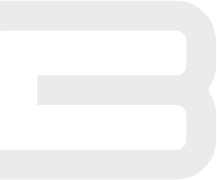 Future technology: Besides the conventional (but MOGAS capable) engine, the Hybrid-propulsion model is coming.
PANTHERA: Unique 4-seater with attractive design and efficient performance!
The sky has opened-up like never before and borders are falling every day. The need of traveling long distance, quickly and efficiently has never been greater. Imagine an airplane, that can fully take advantage of small, short-runway airfields that bring you closer than ever to your destination or fly around the world and open a whole new world of opportunities. Panthera is an airplane that is carefully designed to keep you safe, comfortable, being at the same time quiet and friendly to the environment. It is an innovative airplane, which instantly catches attention.

Panthera has been designed from the very beginning to be available with either electric motor, hybrid propulsion or petrol engine – in this case Pipistrel decided for Mogas fuel due to lower price and better availability in several parts of the world comparing to Avgas.

It is important to highlight Panthera key outstanding characteristics
Panthera is designed by applying the most modern design and construction techniques, on top of 30 years of knowledge, experience and excellence in building aircraft. Panthera's organic curves are a product of optimization through advanced, in-house developed computer tools, where each detail is designed to ensure minimum drag and maximum efficiency.
It is specially optimized to ensure minimum noise and maximum performance, reducing the aircraft's environmental footprint and increasing cabin comfort. Panthera also features all electric systems for component actuation. Its titanium trailing-link undercarriage, flaps and trim are all electrically operated, resulting in low weight and maximum reliability by removing the need for complex and heavy hydraulic systems. All internal and external lighting is realized using state-of-the-art LED technology, providing for better clarity, recognition and feel.
Panthera achieves unprecedented efficiency through careful aerodynamic shaping, retractable titanium undercarriage, lightweight advanced composite structure, a tailor-made propeller and a dedicated performance exhaust system. Efficiency is translated directly into more speed for the same power. No other four seat aircraft exist that flies this fast on the same engine! For the owner/operator this represents significantly lower operating costs and simplified maintenance.
The maximal range is available with any payload, something which pilots of four seat airplanes have been wishing for. Robust design of the undercarriage and low overall weight allows for operations from short grass strips, taking you as close as possible to your desired destination. The engine is ready for the future, able to accept unleaded fuels and meeting the future environmental requirements. Hybrid and electric models further reduce the take-off noise footprint by taking advantage of the pure-electric take-off.
One of the major design points of Panthera is the state-of-the art ergonomic cabin. All features provide superior comfort and usability for people of all sizes. Access is easy via three large gull-wing style doors, two in the front for pilot and co-pilot and one for the back row of seats. Pilot and co-pilot seats are adjustable, as are the rudder pedals. The central stick is ergonomic and provides the sporty feel signature to Panthera. Back seats are very wide and feature a 2+1 seating arrangement. There is a supersized – standard cabin luggage sized – cargo door, but the cargo can also be accessed from the cockpit during the flight! The interior is furnished with highest quality leather and LED lighting for exclusive feel and functionality. Climate is controlled thanks to the on-board air-condition with automatic ventilation (optional). It will keep you cool during the summer and warm during the winter. Also special is the solar-powered ventilation which keeps the cabin cool when Panthera is parked outside in the sun.
Materials and technology:
Each detail of Panthera's graceful lines has been thoroughly aerodynamically optimized using customized, state of the art computational fluid dynamics software, resulting in a smooth and clean shape. The specially designed wing airfoils are optimized for cruise efficiency and therefore speed, while at the same time ensuring high maximum lift and docile stall characteristics. Its instantly recognizable T-tail ensures low interference drag and helps improve spin characteristics by preventing the horizontal stabilizer from shadowing the rudder at high angles of attack.
Realizing Panthera's aerodynamic shape while still ensuring maximum safety and keeping the weight low would be impossible without the use of advanced next-gen materials. The majority of the structure of the aircraft is made from carbon-fibre composites, with antistatic materials and Kevlar used in areas where it matters. The retractable trailing-link undercarriage is built from titanium, giving it superior strength and energy absorption properties at minimum system weight. All actuation systems on the aircraft are fully electric, avoiding the need for complex and heavy hydraulics.
Panthera is your personal high-performance bubble of safety! As part of the rich serial equipment, Panthera features a full-airframe parachute rescue system, which was specially developed, so it can be deployed at both low- and high speeds as well as low altitudes.
The cabin has been engineered as a safety cell/roll bar with built-in energy absorption zones, providing superior safety to the occupants in the event of an accident. The seats and safety belts are engineered to latest +26G CS/FAR-23 certification standards. Immediately noticeable is the incredible view from the cockpit. By having just one central pillar, the pilot's view forward and sideward is virtually unobstructed, thus greatly improving the safety of flight. The ergonomic cockpit comes with special annunciation panels, improving situational awareness when it comes to different audio and visual alarms (terrain, stall, overspeed, engine issues, etc.).
Panthera's performance also contributes to safety – the lightweight structure, powered by powerful engines means that you will reach safe speeds and altitudes much quicker than usual, reducing time spent in the »critical zones«. Special attention has been paid to realize the aerodynamic shape, which gives Panthera excellent handling at low speeds and superior stall/post-stall characteristics. Also important are tailored solutions to simplify maintenance, thus reducing the probability of mistakes occurring during the check-ups.