VIRUS SW IS FOR YOU BECAUSE YOU ARE LOOKING FOR …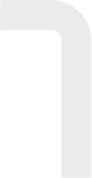 An airplane with no compromises and with record-breaking achievements: from several flights around-the-world to NASA challenge victories.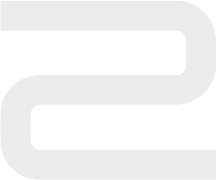 FLEXIBILITY IN ENGINE CHOICE
Flexibility of different engines and propellers for different needs.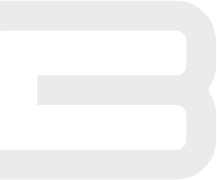 FULLY CUSTOMIZABLE AIRCRAFT
A fully customisable aircraft for your wishes and needs.
VIRUS: The fastest high-wing cruiser!
The Virus SW is the most economic high-speed cruiser and definitely the fastest high-wing aircraft family in its category. Multiple choice of engines defines the varants, ranging from the 80 HP to the 115 HP Turbocharged Rotax 912/914 series engines, including the fuel injected iS. Made from state-of-the-art composite materials, it ss lightweight, robust and features an unprecedented useful payload of more than 300 kg (660 lbs). Virus SW offers what no competitor is able to offer and has won hearts of people world-wide and is the best seller since its introduction.
NASA awarded performance
Virus SW is the only light aircraft that combines pure speed with unprecedented fuel economy. More than 1000 units were already sold world-wide, winning the hearts and acclaims of private owners, aviation professionals, training organisations and military instructors alike, just like it won the NASA challenge. Twice! Since the victories at PAV challenge 2007 and NASA GAT centennial challenge 2008, the Virus SW has been further refined and optimised for even better performance.
Virus SW is able to operate from elevations from sea-level up to 15.000 feet, take-off and land from short runways and over obstacles thanks to unique airbrakes, is the quietest light aircraft and has one of the lowest operating costs in its category.
Speed, efficiency and ultra-long range are signature for Pipistrel. Virus SW cruises faster, goes much further and flies higher than the competitors, all this while burning less fuel! Imagine flying around at over 260 km/h (140 kts), easily overflying terrain higher than 4500 m (15.000 ft) and covering distances of over 1500 km (800 NM). With Virus SW you can. All this and much more! The aircraft can be equipped by either the Rotax 912 (80 hp) 912S (100 hp), 912 iS (100 hp) and 914 Turbo (115 hp) powerplants and a large variety of avionics options.
Thanks to its superior aerodynamic efficiency, state-of-the-art composite material structure and lowest fuel consumption figures in the category, the Virus SW is ideal for High speed cross-country flying, surveillance missions, ab-initio-, advanced and extreme manoeuvre training, aerial photography and high-mountain operations. Did you know that the Virus SW has the glide ratio of 15:1 and can glide further in case of emergency than most aeroplanes?
⦁ Safety, engineering and worldwide certifications
Virus SW can be called the 300 km/h (160 kts) ultralight/microlight/LSA, but it is much more than that! With a high turbulence penetration speed (green arc) and the VNE of 302 km/h (163 kts), you can take advantage of high-speed cruise even in strong turbulence. The cockpit remains quiet and comfortable throughout the flight! The Virus SW has the largest flight safety margins in its category and can be equipped with the total ballistic parachute rescue system, offering a chance of rescue even at maximum speeds and close to the terrain.

⦁ Comfortable and luxurious cabin
The exclusive kevlar-reinforced safety cockpit with luxurious leather interior will keep you both comfortable and safe. You can choose your own color configurations free of charge!
The instrument panel is made of carbon fibre with visible-structure and can accommodate a wide selection of modern avionics, including a full glass-cockpit IFR suite with dual-axis GPS-driven autopilot and electric or hydraulic constant-speed propeller control. The panel can be arranged according to your wishes with assistance of our skilled avionics technicians. The Virus SW has the range in excess of 1850 km (1000 nm) and you can take 40 kg (90 lbs) of luggage with you.
Upon special request, the Virus can be adapted for Special Missions, including visual/IR camera gimbals, geographical surveys, trans-oceanic-range flights and more.