SINUS FLEX IS FOR YOU BECAUSE YOU ARE LOOKING FOR …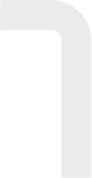 Four aircraft in one: a perfect glider, an efficient and fast cross-country cruiser, a versatile trainer, and a flexible wingspan solution transformer.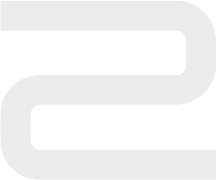 The Sinus Flex model, which transforms the airplane from a motorglider into a fast cross-country cruiser in few minutes.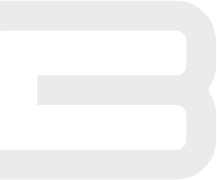 Choice of nose- or tail-wheel undercarriage configuration for your personal preference.
Sinus motorglider combines a true sense of a glider with unprecedented efficiency during powered and long-range cruise flight. With the Sinus you can take-off and land on very short runways, fly long distance cross-country and have fun gliding with a 27:1 gliding ratio… all in the same aircraft!
With the Sinus, you literally purchase three aircraft for the price of one. You get a glider, a long range super-economic cruiser and the most versatile training aircraft on the market. Thanks to its dual flight controls and a choice of either tailwheel or nosewheel undercarriage the Sinus can be used as your primary gliding and powered-aircraft trainer! The excellent performance was confirmed with a World Champion title in 2001 and a record-breaking solo flight around the world in 2004. 
You can further enhance the Sinus with a very small addition – the Flex. Sinus Flex model is identical to the standard Sinus, with the added bonus of interchangeable wing-tips. The outer 5-foot portions of each wing can be easily taken away and replaced with short winglets of a Virus model! You could not decide if you wanted a Pipistrel Sinus or a Pipistrel Virus? Now you can have both, transforming a thermal-soaring Sinus motorglider into a small and fast Virus cruiser, which can fit into any hangar It is is easy and only takes five minutes!
Sinus has proven its key outstanding characteristics time and time again
Best fuel efficiency and best range:
Sinus is simply the most efficient and economical light aircraft on the market. Given its super-low fuel consumption of less than 10 liters-per-hour (2.6 gph) at a high cruise speed of 200 km/h (110 kts), you can easily fly over 1000 kilometers (540 NM) already with the standard 60 liter (16 gal.) fuel tanks. With optional long range (100 liters; 26 gal) fuel tanks your range with reserve goes beyond 1650 km (890 NM).A World Champion and Serial Winner
Having already proven itself in the gliding arena with several eye-catching achievements, including a FAI 500 km triangle, the Sinus hold a multitude of World Records and aviation milestones. Sinus was the absolute winner of the World Championship WAG 2001 in Spain and came runner-up in 2005. In 2004 Sinus was the first light aircraft to fly around the World. Since then, our owners have performed remarkable long-range flights including a non-stop flight from Pisa to Lisbon, Athens – Nordkapp flight and the first ever light aircraft Australia – New Zealand crossing! Sinus also won the legendary race Paris – Madrid Green Air Challenge 2011.
Excellent gliding performance:
Sinus is a glider by soul. Sporting 15-meter wings and a glide ratio of 27:1 when the propeller is feathered, you can enjoy countless hours in thermals without burning a single drop of fuel. Clean aerodynamic lines and a perfect finish is what enables the Sinus to perform even better than a number of typical motorless gliders. And remember, you can always turn on the engine, when the weather is not in your favour.
Safety:
Sinus features the Safety Cockpit Concept. The entire cabin area is encased with energy absorbing structures made from Kevlar fibre, an amazing material which maintains the integrity of the cabin and makes it safe also in case of stronger impacts. Alongside our special Safety Cockpit Concept the Sinus can also be equipped with the ballistic parachute rescue system, which saves the complete aircraft together with the crew in case of severe emergencies.
Robust and reliable:
A fleet of almost 1000 of our aircraft fly on all six continents of the World in conditions that are sometimes difficult to imagine. All systems on board have withstood rigorous testing to ensure the aircraft performs at its best in hot or cold, wet or dry, low or high! Flight schools love the Sinus because of reliability, super-low operating costs and endless possibilities of flying.
Cockpit comfort and luxury:
A spacious, well ventilated side-by-side cockpit with optional leather interior will make sure you feel comfortable also during the longest adventurous flights. Even the tallest or shortest of pilots will feel at home in the Sinus, thanks to the adjustable rudder pedals. The choice of either a small or large instrument panel can make the cockpit feel like a glider or fully equipped top-of-the-line long-range cruising aircraft. With excellent sideward and downward views your air-ground or air-air photographs will make everybody envious.